With all the crises happening around you, you've probably started thinking more deeply about the purpose of life. Maybe, because of this world-changing pandemic, you have begun seeking ways to make yourself helpful to others—even amid the limitations of what you can do right now.
This is indeed an opportune time to think about these things. There is a world outside of our homes waiting for our help. Many have already been in vulnerable situations even before COVID-19 broke out. They need our support more than ever. On top of them, there are new vulnerable sectors emerging—the unemployed, the sick, and the heavily distressed healthcare providers. 
We are transitioning into a world where we will need each other more than ever.
The Giving Back Course will help equip you thoroughly for that opportunity you now have in your hands—to help people rise during adversity.
Inside you'll discover: 
✔
Why you need to address your desire to give back to the world.
✔
How you can unlock a purpose-filled, influential, joyful and generous lifestyle;
✔
How the practice of giving back can massively enhance your performance, credibility, and relationships, both at work and in your personal life;
✔
What life-transforming giving back looks like, and how different this is from the popular charity model;
✔
How you can begin your effective giving back journey through a tried and tested, step-by-step roadmap; and
✔
How you can positively transform your own life through the impact that you have on others.


When you enroll, you will also get the following essential tools that will get you going in your giving back journey: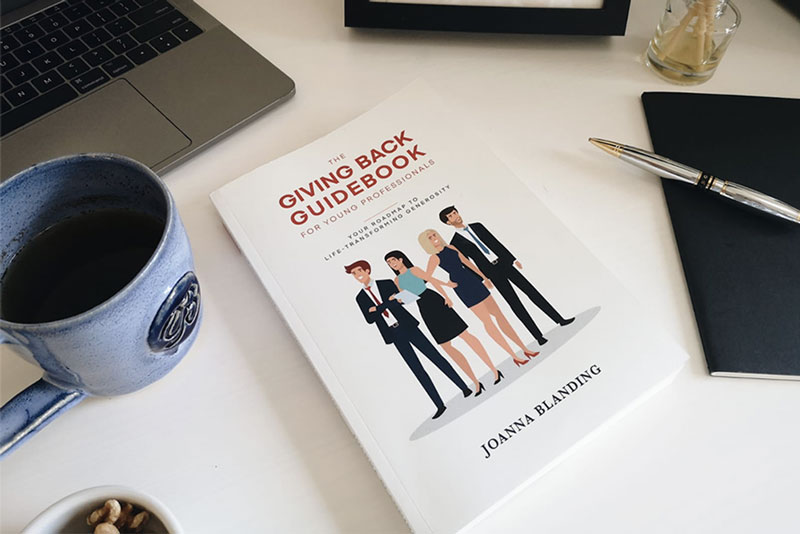 A paperback copy of
"The Giving Back Guidebook for Young Professionals"
valued at USD 13.45.
This supplements the course very well with its stories of people who are embracing a lifestyle of giving back.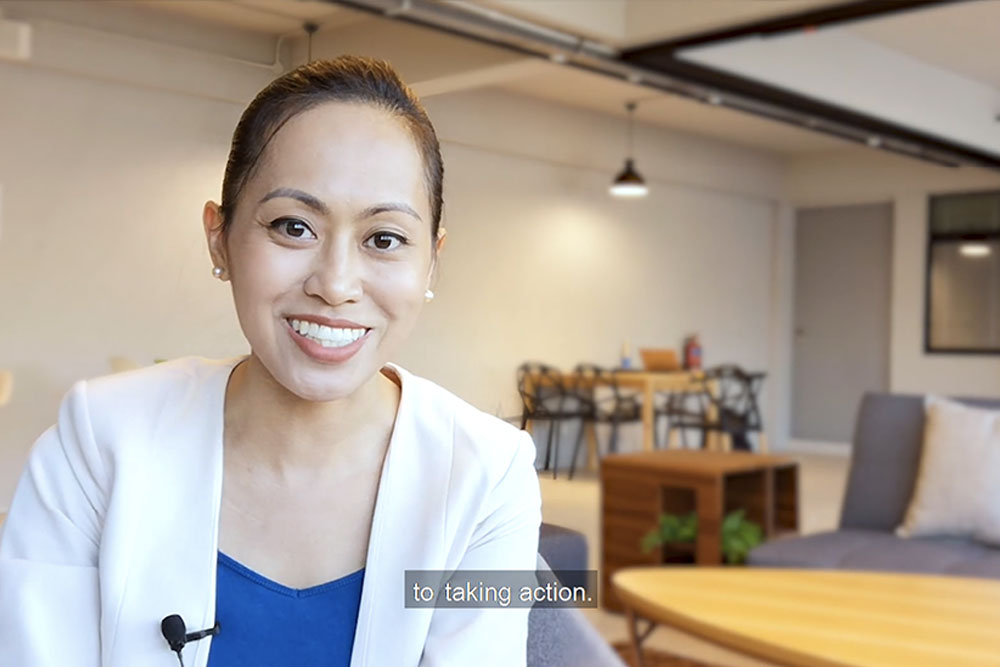 Access to the course
"Creating Margins In Your Time So You Can Give Back"
valued at USD 48.90.
Gain back hours in your life using these two tried-and-tested productivity techniques. These techniques are not just habit-forming; they are life-transforming.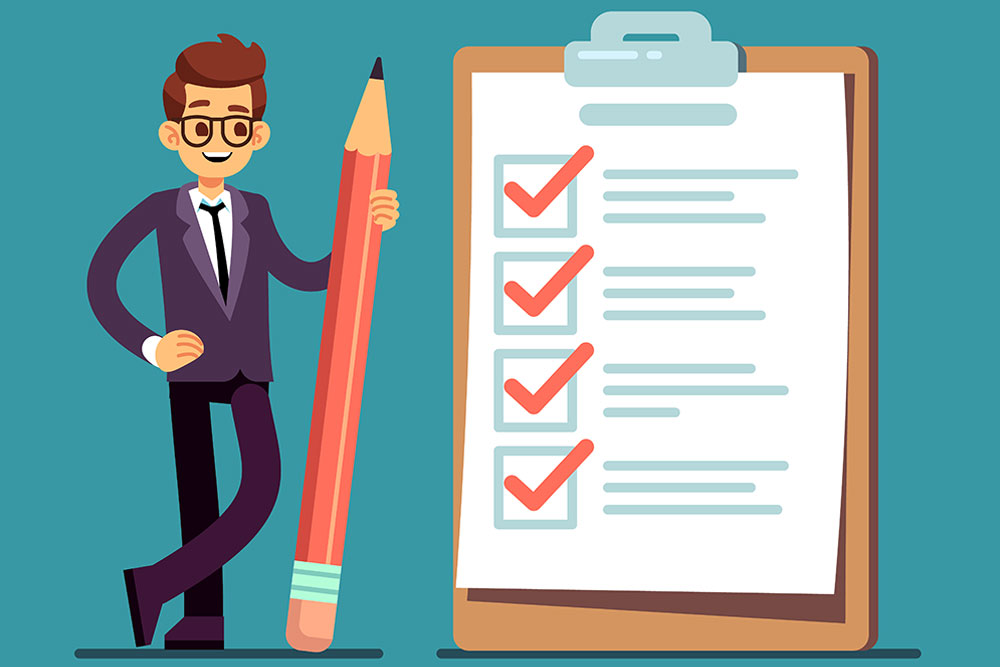 Our list of our highly recommended life-transforming nonprofit groups.
Our team have done the work for you—we've done our due diligence in evaluating nonprofit groups out there and have shortlisted highly credible and high-impact ones.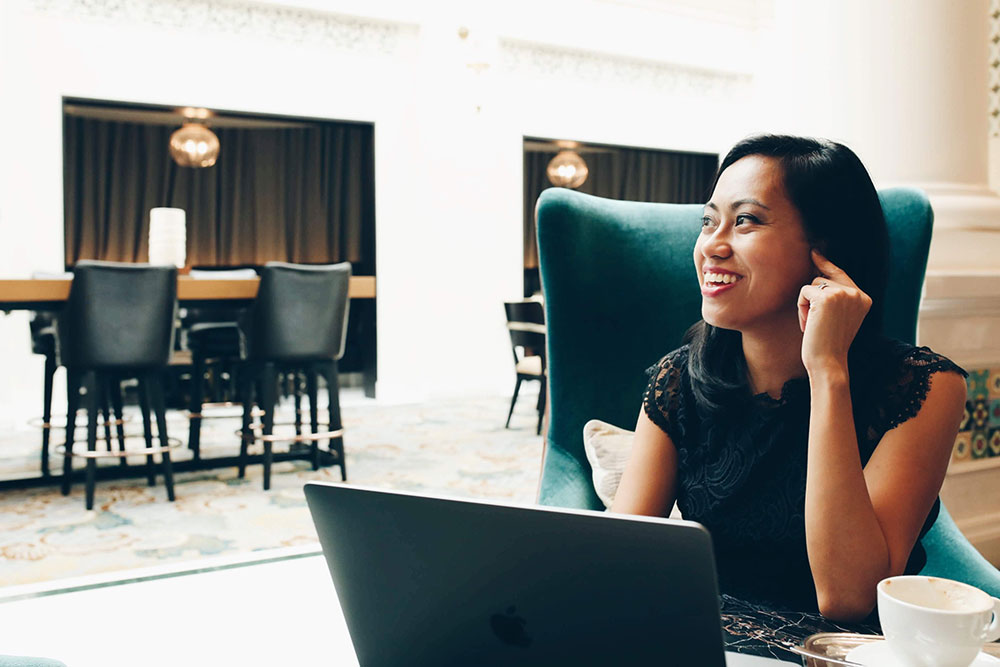 A one-hour coaching video call session with Joanna valued at USD 160.
If you already have an idea in mind for your giving back initiative, I can help you get it ready for launch. No specific idea in mind yet? We can also brainstorm together.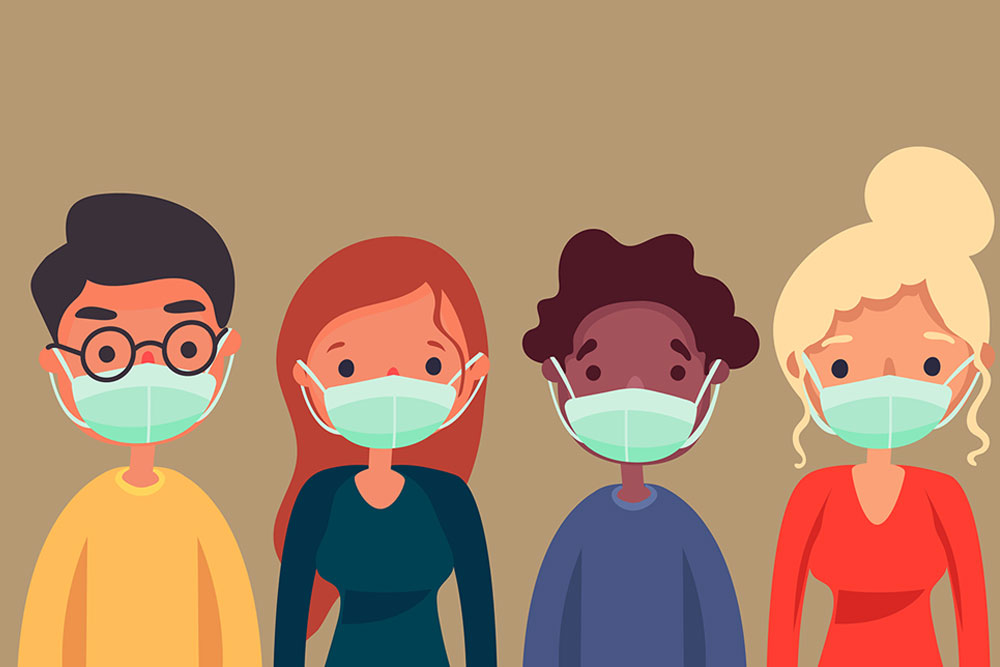 A mini-course called
"Giving Back In Times Of Crisis"
valued at USD 28.90.
While the
"The Giving Back Course for Young Professionals"
focuses on supporting community development projects (explained in the course), this supplementary mini-course focuses on equipping you to generously respond in a quick yet thoughtful manner during times of crisis. This COVID-19 pandemic is one crisis that presents that opportunity.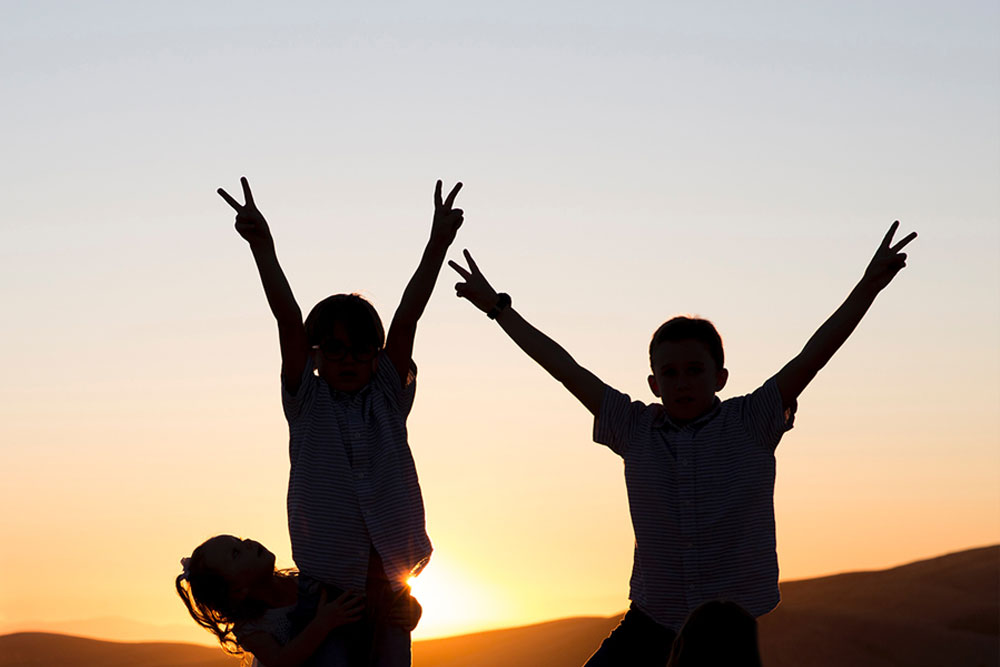 20% of the course fee will be donated to the International Justice Mission.
IJM is one high-impact group that fights slavery globally. I'll send you a confirmation of the donation under your name.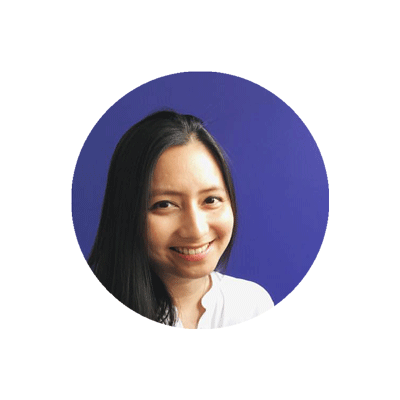 "I finished it in one sitting! And I must say, the course is enlightening and truly helpful in coming up with a concrete giving plan that is more impactful to the lives of others."
Irene Catiter-Gutierrez

Meet Pier. If you're anything like him, then this course is for you.


This course is for you if:
✔
You've experienced feeling "stuck" after hearing news about communities needing help because of a natural disaster, epidemic, sickness, disabilities, or poverty. You want to help, but you either don't know how to, feel you don't have enough to give, or aren't sure if your help will really matter;
✔
You've been wanting to start giving back regularly, but you don't know where and how to start;
✔
You desire to impact the world positively and to put that dream into action;
✔
You felt overwhelmed, disappointed, or frustrated before when you tried giving back, so you've stopped. You ask if there is a better way of doing it; or 
✔
You want to support a high-impact nonprofit group and are wondering how to go about looking for one.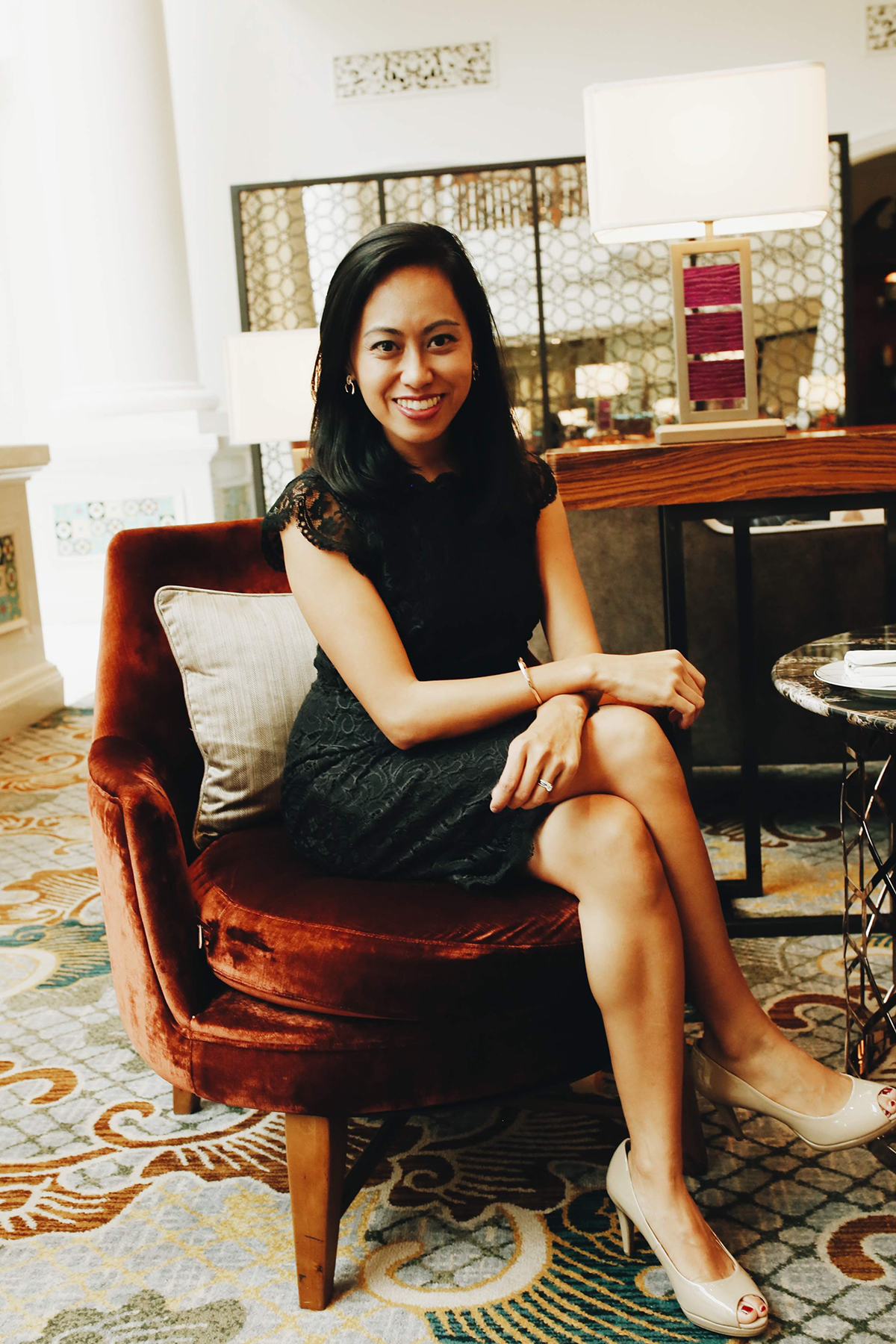 Hi, I'm Joanna Blanding.
I'm so looking forward to hearing about your life-transforming generosity journey after taking this course! You have so much talent, skills, resources, and personality that you can use to be a world changer. I believe in you! And only through the proper knowledge, tools, and wisdom can you pursue the path of high-impact giving. You will not regret the decision you'll make to live a lifestyle of life-transforming generosity. Why do I say this? Because I've experienced it in my own life. And I've documented the stories of many others who've been on this path.
Let me share a bit about myself: I was once that person looking for ways to give back to the world. And...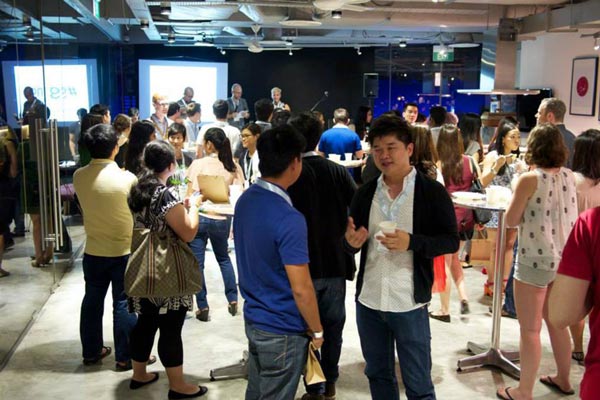 I founded Giving is Social in 2013,
a social enterprise raising funds and equipping and connecting volunteers and donors with high-impact nonprofits.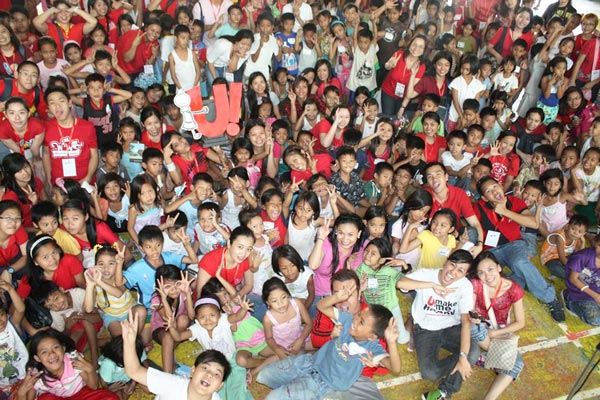 I was President of U! Happy Events,
a nonprofit group in the Philippines, from 2009 to 2011. I've had the great opportunity to drive the growth of the organization from 500 to 10,000 volunteers.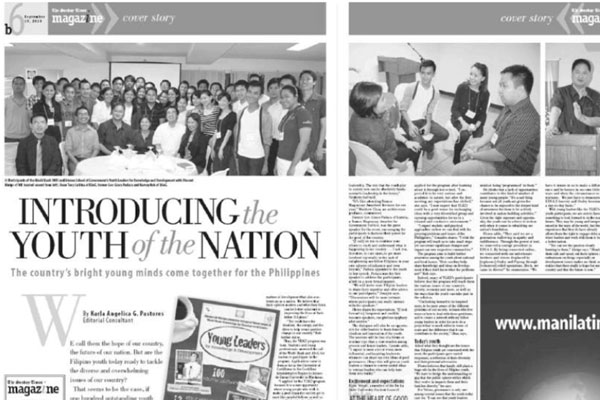 I was a pioneering member of the
Ateneo-World Bank Youth Leaders Knowledge and Development Program 2010. As one of the 100 young community leaders in the Philippines to be selected, I was able to participate in discussions with the country's leaders to propose solutions for development.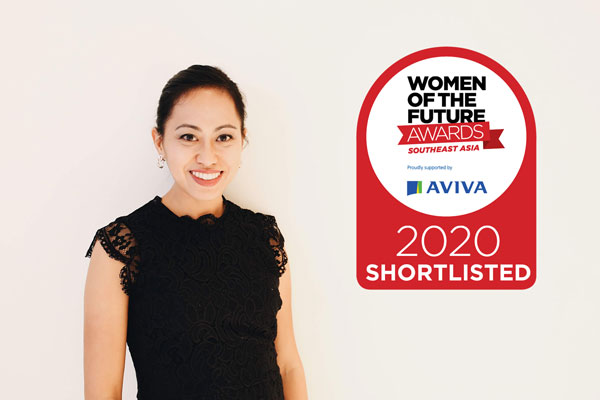 I was shortlisted for the Women of
the Future Awards in South East Asia in 2019 under the community spirit and public service category.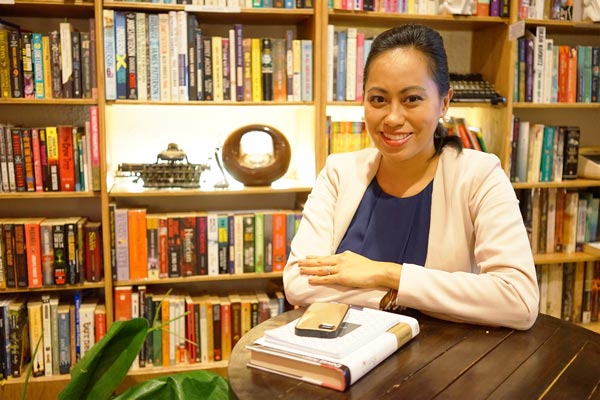 I run The Asian Blandings Collective,
a multi-brand company developing purpose-driven content and services for creators.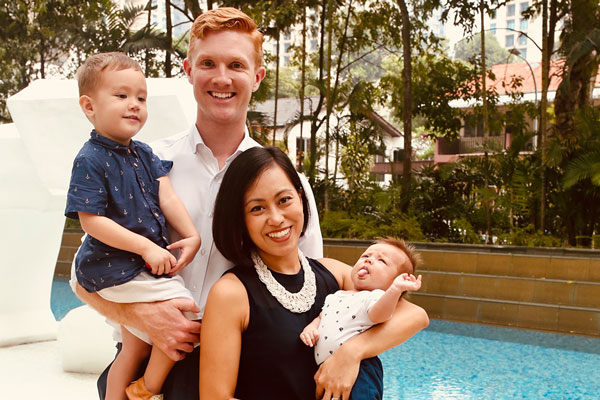 I am a wife to Michael, and mother
to two boys, my most important roles in life.


With a total package value of around USD 300, you can enroll in the course and get all these additional tools and perks, all for only USD 84! Plus, Giving is Social donates 20% of your course fee to the International Justice Mission. Now, it's your turn to start a life-transforming step towards a generous lifestyle. I'll guide you there.
"Course content is relevant and timely for anyone who wants to take their giving to the next level. The course duration is just right. The course platform and flow is easy to use and seamless. If you are looking to give effectively, this course can guide you though in achieving that! Happy giving!"
Laura Kelly | Singapore | Wife, IT manager
Frequently Asked Questions
When does the course start and finish?
The course starts as soon as you enroll. It is a completely self-paced online course - you decide when you start and when you finish. It'll take you about seven hours to complete the course, depending on your reading and writing pace. The videos alone are all in all three hours. Like I've recommended in the Intro video, it's best to complete the course within 14 days, so you don't lose your momentum. But it's still all up to you at the end of the day. You can space this out in several days or weeks, or finish the whole course in one sitting if that's your thing.
How long do I have access to the course?
After enrolling, you have unlimited access to the course for as long as you like - across any devices you own. You can also download the materials to your computer so you can keep them offline.
What if I am unhappy with the course?
It's so important to us that this course provides value for you, so if you are unsatisfied with your purchase, contact us in the first 30 days, and we'll give you a full refund — just email: [email protected]. However, if you have already agreed to receive your free book, or have availed of the one-hour coaching session, you will no longer qualify for a refund.


Is the course useful for those who won't consider themselves as young professionals?
We designed the course with the young professionals in mind. And by "young professionals" I mean professionals in their 20s and 30s. Like any product, We needed to zoom into a specific target audience to be effective in addressing particular issues. However, the principles, stories, and action points from the course are useful also for anyone who has a desire to start giving back in effective and regular ways. If you're a college student, a parent, a retiree, a business owner, or something else, you are most welcome to take the course.
How is this different from
The Giving Back Guidebook for Young Professionals
(paperback & ebook on Amazon)? 
The content is the same. The format is just different. The paperback book and ebook versions appeal to readers obviously, while the course appeals to visual and auditory learners. The course is more premium simply because of the way it's designed: more production effort went into it, plus students in the course get to add their comments in every section and read others' too as a form of added learning. I will be sending out additional resources to the course takers that can help ensure their commitment to taking action.